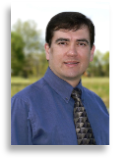 About Me
I'm an Adult Education Specialist, Higher Education Administrator and Consultant with almost two decades of experience in Communications, Adult Education, Human Resources Development, Higher Education Administration, Developmental Education and Instructional Systems Design.

One of my greatest joys in life is helping learners reach their full intellectual potential. To assist people developing their lifelong learning skills is my personal mission. I'm passionate about adult education, computer-mediated learning and education in general.

My professional background includes extensive experience working in large public research universities, community colleges and private sector. My work history has also been enriched with college level teaching experience.